Orleans, an historic city
History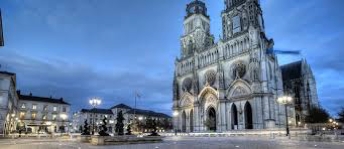 Orleans is a historic city in France. Everyone know Orleans because of the "100 Years War".Orleans location on Loire river banks was a strategic French kingdom spot. In 1428, the city was attacked and besieged by English troops. In 1429, a young Frenchwoman, Joan of Arc, decided to lead the assault. She would have heard voices from God, telling her to save the kingdom against the English. This assaults forced the English invaders to capitulate on May 8, 1429. Joan of Arc, "the maid of Orleans" received a beautiful middle-class house, as a reward.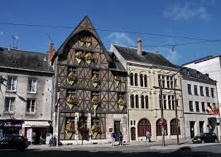 Joan of Arc middle-class house
Now every year, in early May, is celebrated this liberation of the city by Joan of Arc. A reenactment of May 8, 1429 scene is performed in the center of Orleans with a grand parade, in period dress.  

Picture take from Joan of Arc fest parade.
It must be known that 400 years after Orleans liberation, was built the "Holy Cross Cathedral", which aims to mark this event. 
This construction still be a renowned architectural work today. "Holy Cross" is still one of the fourth largest cathedrals in France.

Orleans has inherited of natural inheritance because the city is crossed by the river Loire. This river is an UNESCO world heritage classified site. It contributes to the beauty of the city.
Since 2003, festivities are celebrated around this river. "Festival de la Loire" animates the city every biennial, September month.
CLIMATE

The climate here is mild, and generally warm and temperate. Precipitation in Orleans is significant, with precipitation even during the driest month. According to Köppen and Geiger climate is classified as Cfb. The average temperature in Orleans is 10.8 ° C. The approximate average rainfall is 641 mm.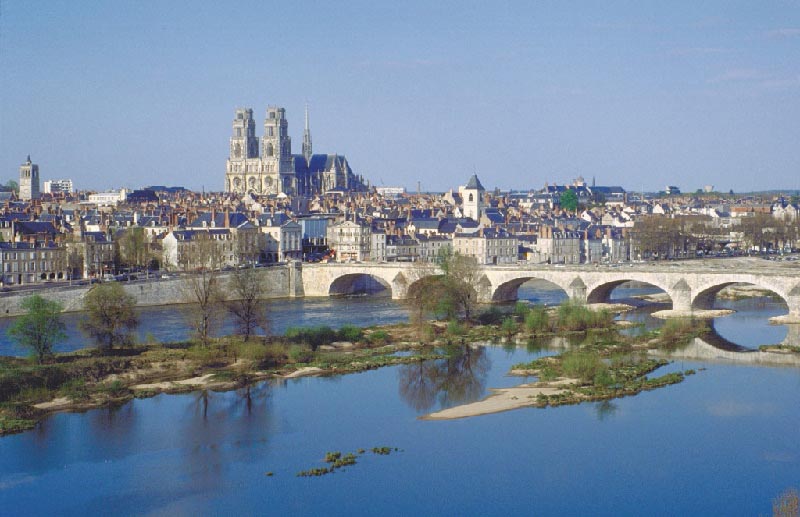 GEOGRAPHY
Orleans is located in the northern bend of the Loire, which crosses from east to west. Orléans belongs to the vallée de la Loire sector between Sully-sur-Loire and Chalonnes-sur-Loire, which was in 2000 inscribed by UNESCO as a World Heritage Site. The capital of Orléanais, 120 kilomètres south-south-west of Paris, it is bordered to the north by the Beauce region and the forêt d'Orléans, and the Orléans-la-Source neighbourhood and the Sologne region to the south.

Conversely, the south (on the "rive gauche") has a gentle depression to about 95 m (312 ft) above sea level (at Saint-Marceau) between the Loire and the Loiret, designated a "zone inondable" (flood-risk zone).
At the end of the 1960s, the Orléans-la-Source quarter was created, 12 kilometres (7 miles) to the south of the original commune and separated from it by the Val d'Orléans and the Loiret River (whose source is in the Parc Floral de la Source). This quarter's altitude varies from about 100 to 110 m (330 to 360 ft).
Sport à Orléans
Within Orleans city, sport has an important place. Indeed, many sports are practiced in high quality-modernized infrastructures. The most recent of them is l'Argonaute.
Opened in 2017, "l'Argonaute", combines aesthetics and various sporting practices.
This 4000m² sports complex, is open to residents, schools, and associations.
It includes a 250 seat-gymnasium with several areas dedicated to sport: Bodybuilding, Weightlifting, Fitness, Judo, Boxing and Dance, etc.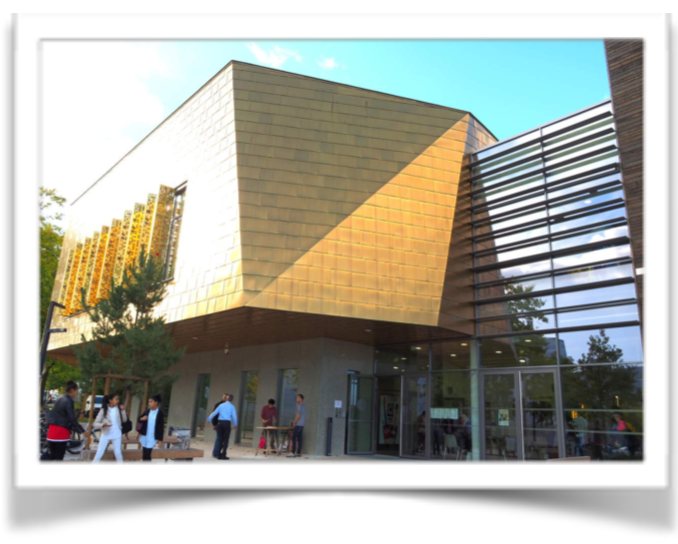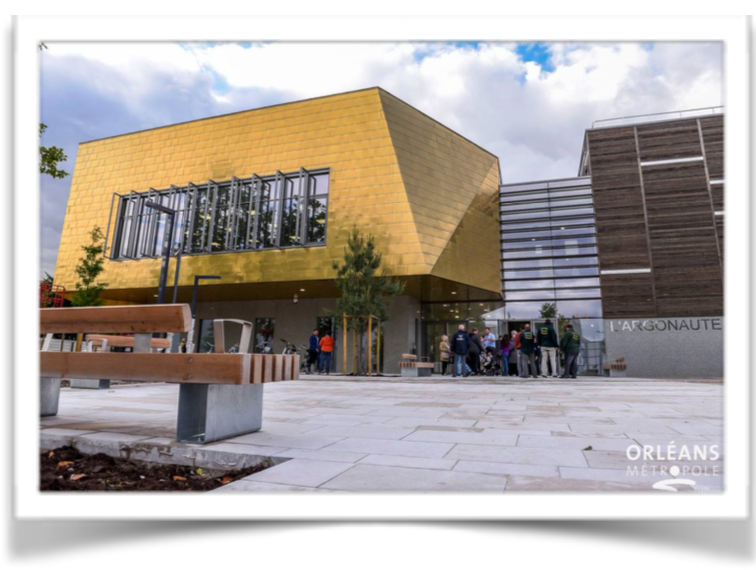 Other sports facilities are in up-to-date in Orleans as the "Sports Palace". It contains a swimming pool and 13 other sports halls. The largest room has a 3222-seated capacity and it hosts a lot of major international sport events which taking place in Orleans, such as:
- The Women's Fencing World Cup
- Orleans International Tennis Open
- Orleans International Badminton Challenge
- "Orléans Loiret Basket" professional Basket home games.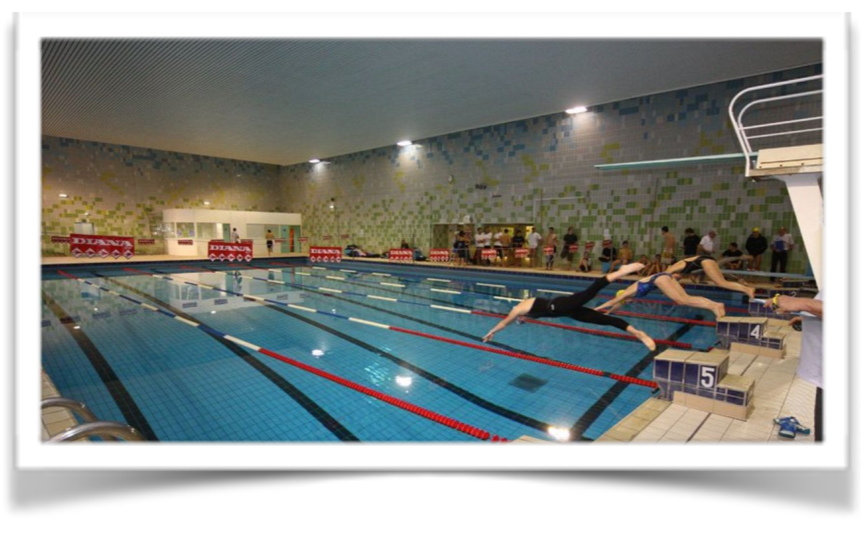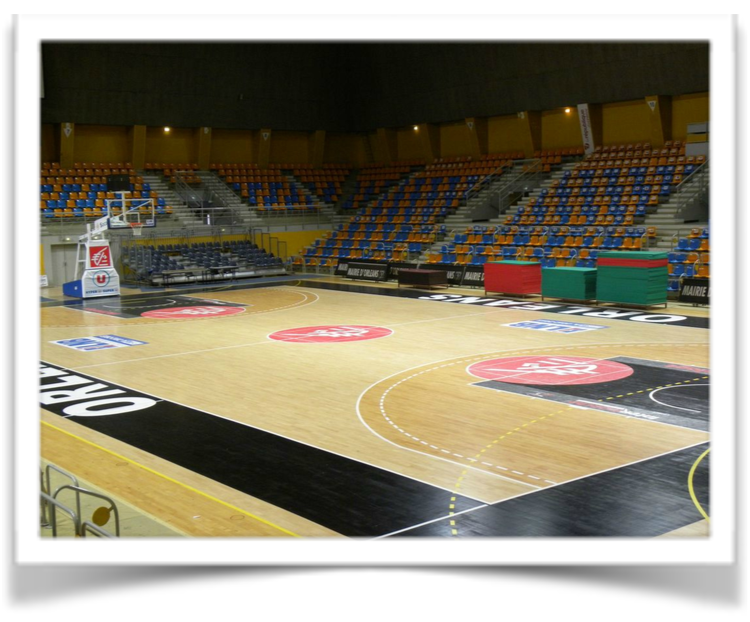 Then you can find a multisport stadium located in the neighborhood of La Source, in Orleans.
It hosts "US Orleans" football home games. This professional club is playing in Ligue 2 division.
This 7533-seat stadium also has a track and field section and a throwing area.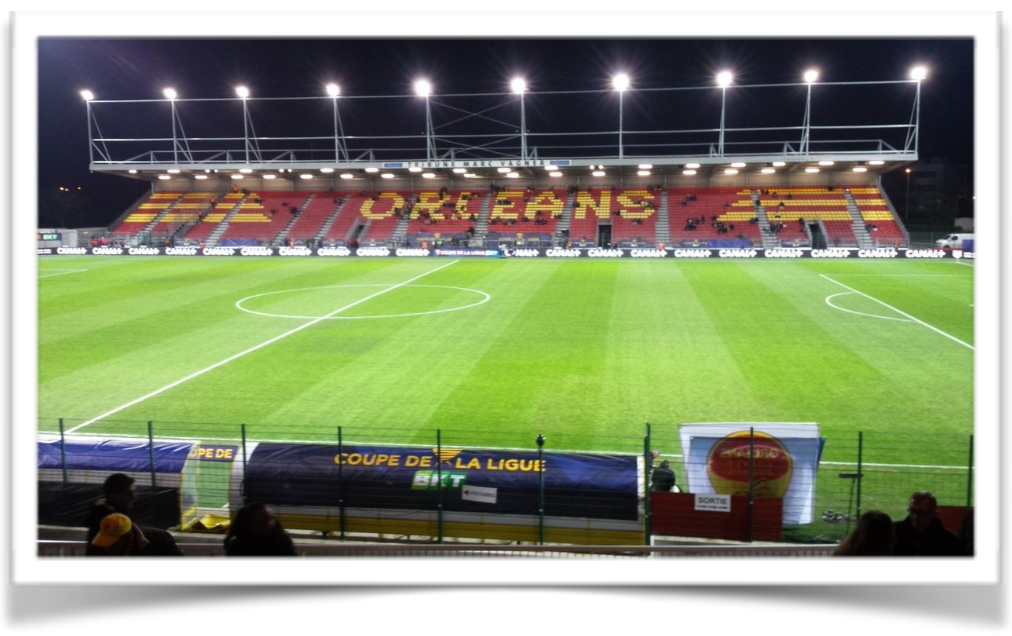 Finally, the rugby stadium named "Marcel Garcin", can hold 1740 spectators.
This stadium serves in case of "RC Orleans" rugby matches and also for the "Chevaliers d'Orleans American football club".
There are some annexes, include two other grassy rugby fields and a synthetic football / rugby field.
It is here, on these lawns, which will take place the next European Universities 7s Championship, in June 2019.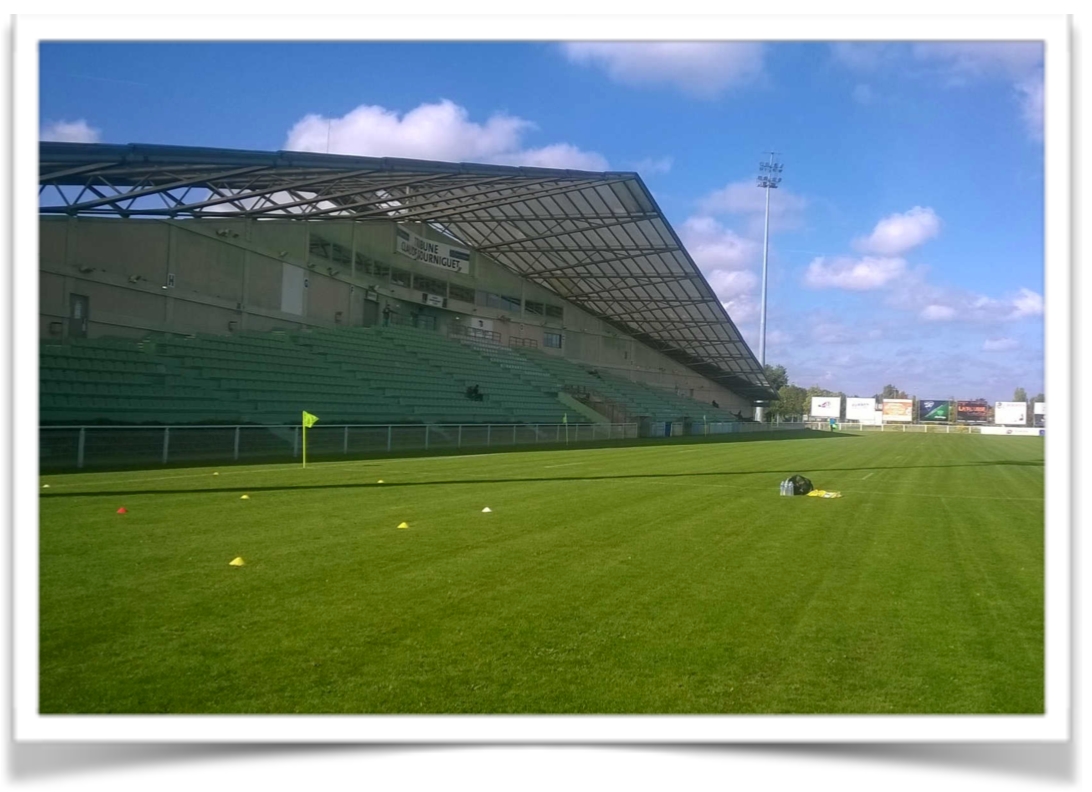 Source : Alban Lallier, Tommy Souffleux, Marion Schiha